Meyer Is More…
MEYER NATURAL FOODS is home to several different Meyer brands ranging from natural beef to natural pork. The main concept behind all of Meyer's brands is No added antibiotics, No added hormones, and highest regard for every animal. To check out any of the companies in the Meyer Natural Foods Group, please click on any of the logos below.
---
MEYER FUTURES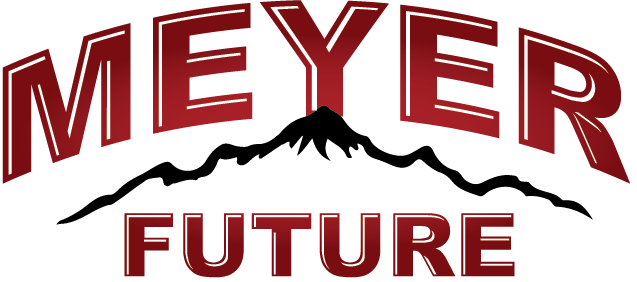 What does the future at Meyer look like? Much of the same as the past, as we still adhere to the same principles that are the foundation of our beliefs to date. Natural through and through, to animals in their native environments, feed grown with nutrition and health of the animal in mind and humane handling practices. The solid foundation of the past will no doubt lead us boldly into the future. For more on the future of Meyer please check out the website.
---
MEYER COMPANY RANCH HORSES
The goal of Meyer Company Ranch Horses is to produce trained geldings for ranch and all purpose horses. We enjoy communicating our ideas to both people and horses and seeing both progress and grow along their journey. If you're in the market for a great overall horse, check out our website or give us a call!