WHY RED ANGUS?
When talking about breeds of cattle, there's no limit to the options and traits you can find as there seems to be an abundance of different breeds available now. When choosing what kind of cattle to go with at Meyer Company Ranch, we found it was an easy decision: Red Angus.
There are several reasons that Red Angus genetics fit our program. To name a few:
Carcass quality is exceptional and highly desirable due to intra muscular marbling.
Red Angus as a whole are gentle in nature and easy to work with.
Red Angus females have excellent maternal traits.
The breed has longevity allowing animals to stay "in herd" longer.
Moderate birth weights on calves reducing calving problems.
Polled genes meaning no horns to deal with.
Solid homozygous color.
The red coat allows the cattle to cope well with heat.
Red Angus bulls have greater semen production.
High heterosis, boosting cross breeding performance.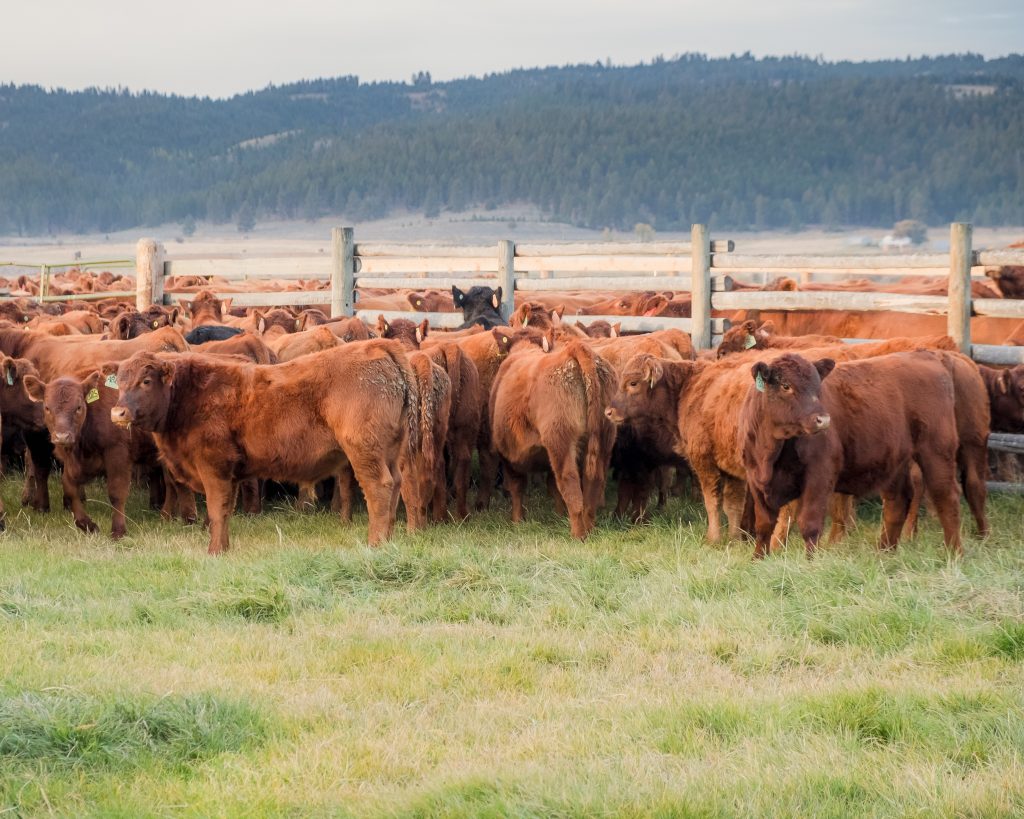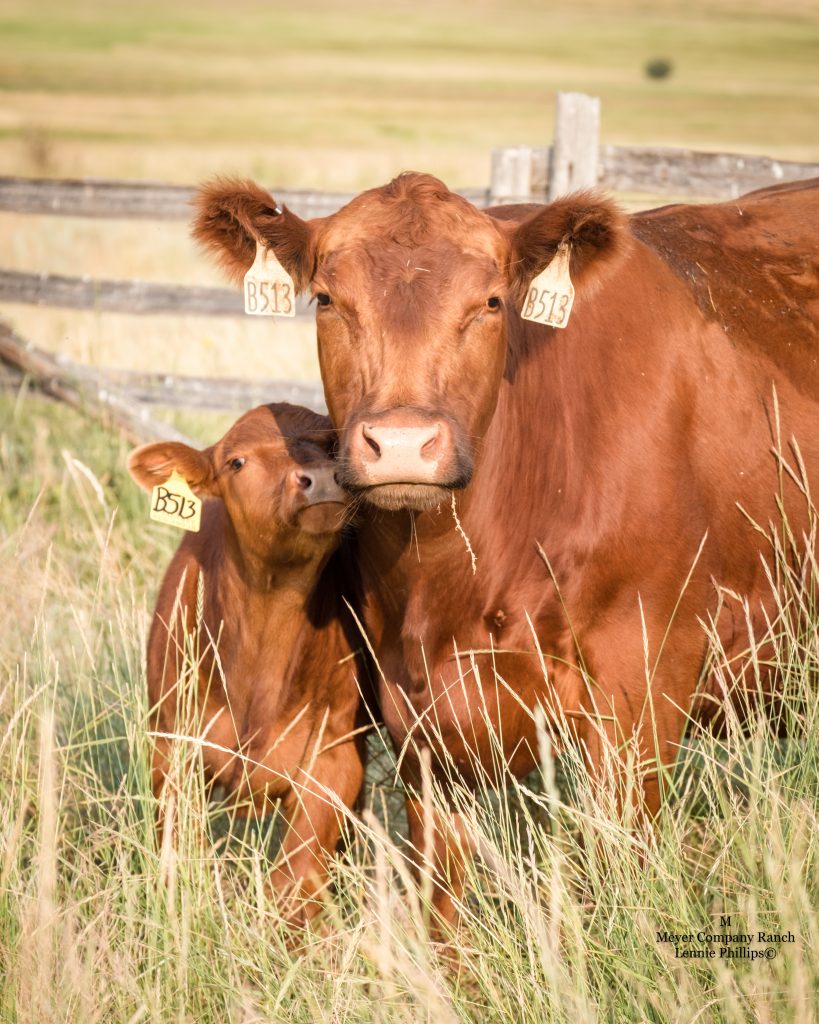 REGISTERED & COMMERCIAL CATTLE
We have both a registered and commercial herd that we run at Meyer Company Ranch. The majority of our cows are commercial cattle however we use 100% registered bulls on all our cows. The herd bulls are either full blood 100% Red Angus or are of a Simmental and Red Angus cross, registered with both the Red Angus and Simmental associations.
There are approximately 100 head of registered cows not including our herd bulls. We use the calves from these cows as seed stock for our breeding program as they are registered with the Red Angus Association of America.
The remainder of our herd are commercial cows that are either mostly red angus or a Simmental and red angus cross. We tag and identify our commercial red angus cows separately from our commercial Simmental cross cows. With our  Simmental breeding we don't want to go above a 25% Simmental cross breeding percentage.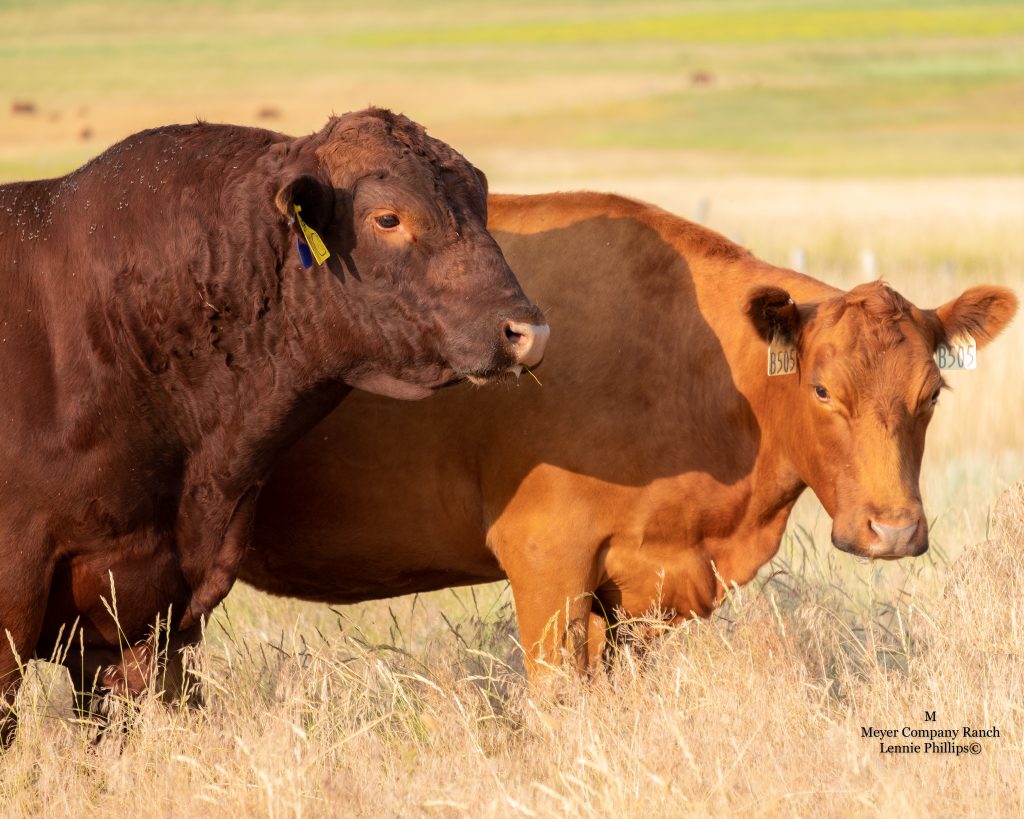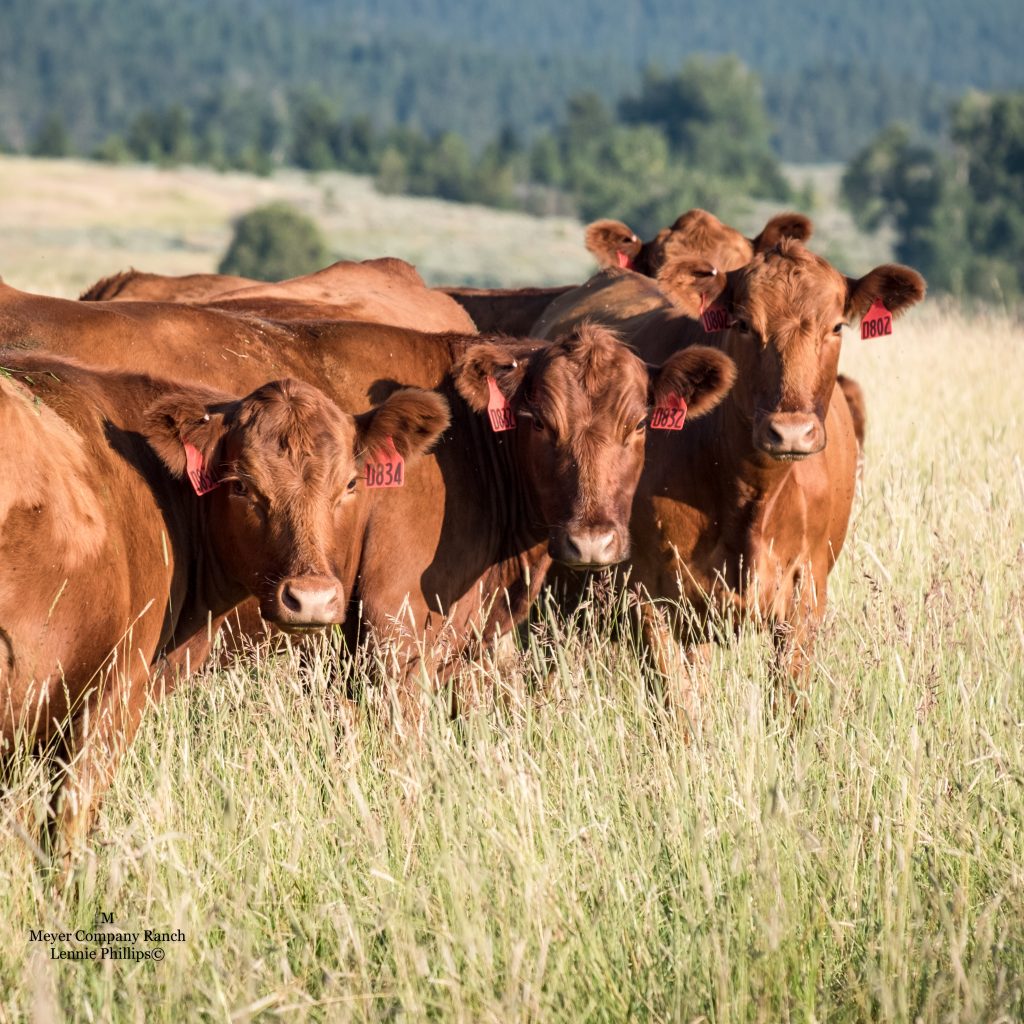 ASSOCIATIONS
Meyer Company Ranch is a member of both the Red Angus Association of America and the Montana Red Angus Association.